There are really lots of things to tell about Korea and the capital city Seoul. The population is over 50 million in Korea and almost half of the population lives in Seoul.
The truth is, Korea is not a highly touristic country if you compare with the typical European countries or the most popular target destinations such as Turkey, US, Maldives, etc. But, it's really fun to see a highly developed Asian country which keeps its traditions at the same time.
It may be hard to understand the Korean life style in a few days. You really need to find some Korean friends, stay there for a long time and preferably visit couple of times. Especially Seoul is really a living city. You can find any type of food 24 hours and enjoy the bars all the night. Don't forget, average alcohol consumption of a Korean person is 3 times higher than the Russians which makes them the best drinkers worldwide. That means, never enter any competition with a Korean
Sure, you'll need to be a good drinker to make business with them if you want to build good network and relationship with people. In that case, keep in mind the "hangover" drinks. You can find them at all CVS shops 24 hours. Definitely, you should pick one of them and drink before sleeping if you want a healthy night. Their prices vary from 3 to 10 USD. I suggest to use the best one if you drank a lot..!!
While in Korea, you've to try their famous alcohol, "Soju". You can drink straight or mix with beer. You'll need to learn the method of making the best soju-beer which is a real tradition in Korea.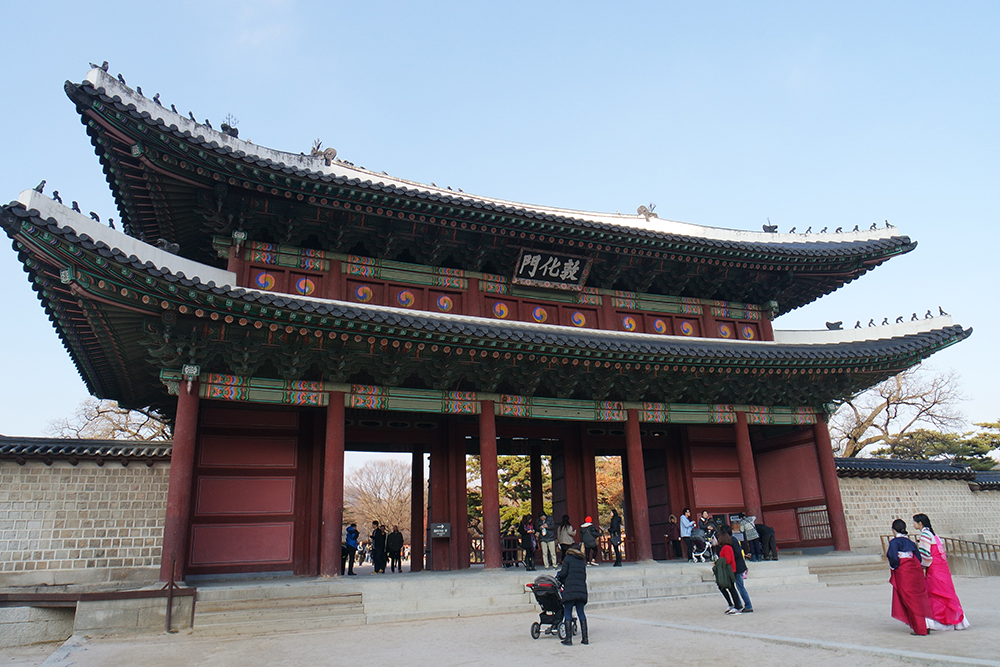 At the first look, it may be difficult to spend your time in Seoul but if make a good plan, you'll need at least 1 week just for Seoul.
Gangnam area is one of the most popular destinations in Seoul. It's really a wide and very long street. It may be hard to walk from one end to the other. But, there are many sub-regions on Gangnam that you've to see. You can start your journey from COEX mall and by walking around that area. You should try all the streets and narrow roads. That may be a great discovery and you can be sure, everywhere is safe at Seoul at any time !!
Yeoksam-dong is also one of the districts you need to visit, while you're around.
Afterwards, you should definately see Sinsa-dong Garasu-gil. It's an artistic street full of fashion shops, small boutiques, cafes and restaurants.
Remember, you can live 24 hours in Seoul. You should definately try one of the 24 hours shopping malls and enjoy any kind of shopping. "Doota" is one of the largest ones. You'll also see socks covered by the most popular Korean celebrities. You can be sure, everything is over the average quality if they're made in Korea.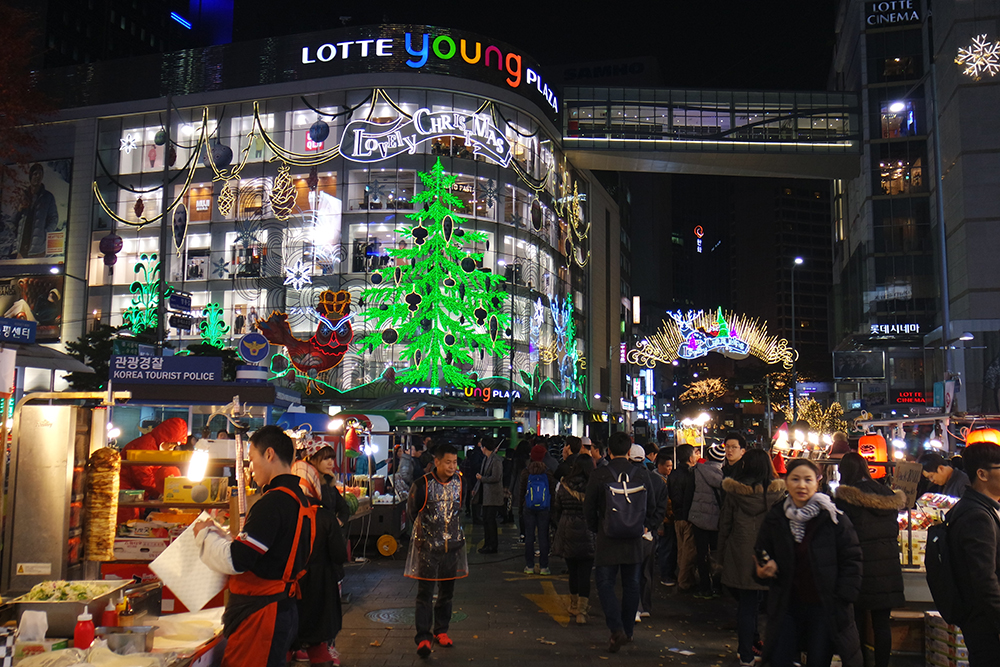 Even if you have just a couple of days in Seoul, Myeong-dong is the place that you should definitely visit. It's some how similar to İstiklal street in Istanbul or Times Square in New York but definitely has a unique taste of Seoul.
If you want to taste good non-Asian food, you can try Itaewon where you'll see many non-Korean people. I advise you visit here for dinner and drink at the bars.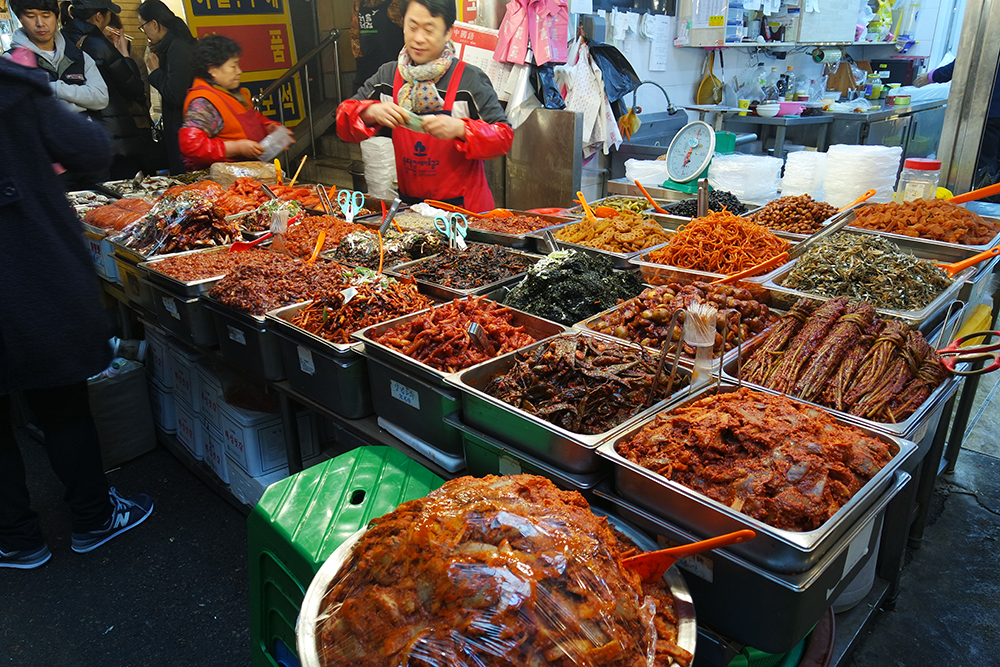 Sure, you can find many advices on the internet but you've to keep some important parts in your mind before you visit Korea. If you're not a fan of Asian food and especially garlic, Korea is not a place to visit just for tourism. For the Asian food lovers, sushi is totally different and tasteful in Korea. Even Japanese people visit here to taste different style of sushi. We've a saying in Turkey. We're ready to eat anything coming from the sea. Most of the Turkish people are quiet confident on that but Koreans really do that. It's far beyond of our imaginations, you can literally eat anything from the sea and while they're alive. I can say, the taste is delicious but that's not for everyone…
As a last reminder, don't forget to carry the Korean scripts of any address that you may need. You'll not understand the alphabet as the other Asian countries but also most of the Korean people will not understand any word in English even though they're extremely willing to help.
Enjoy Seoul…:)