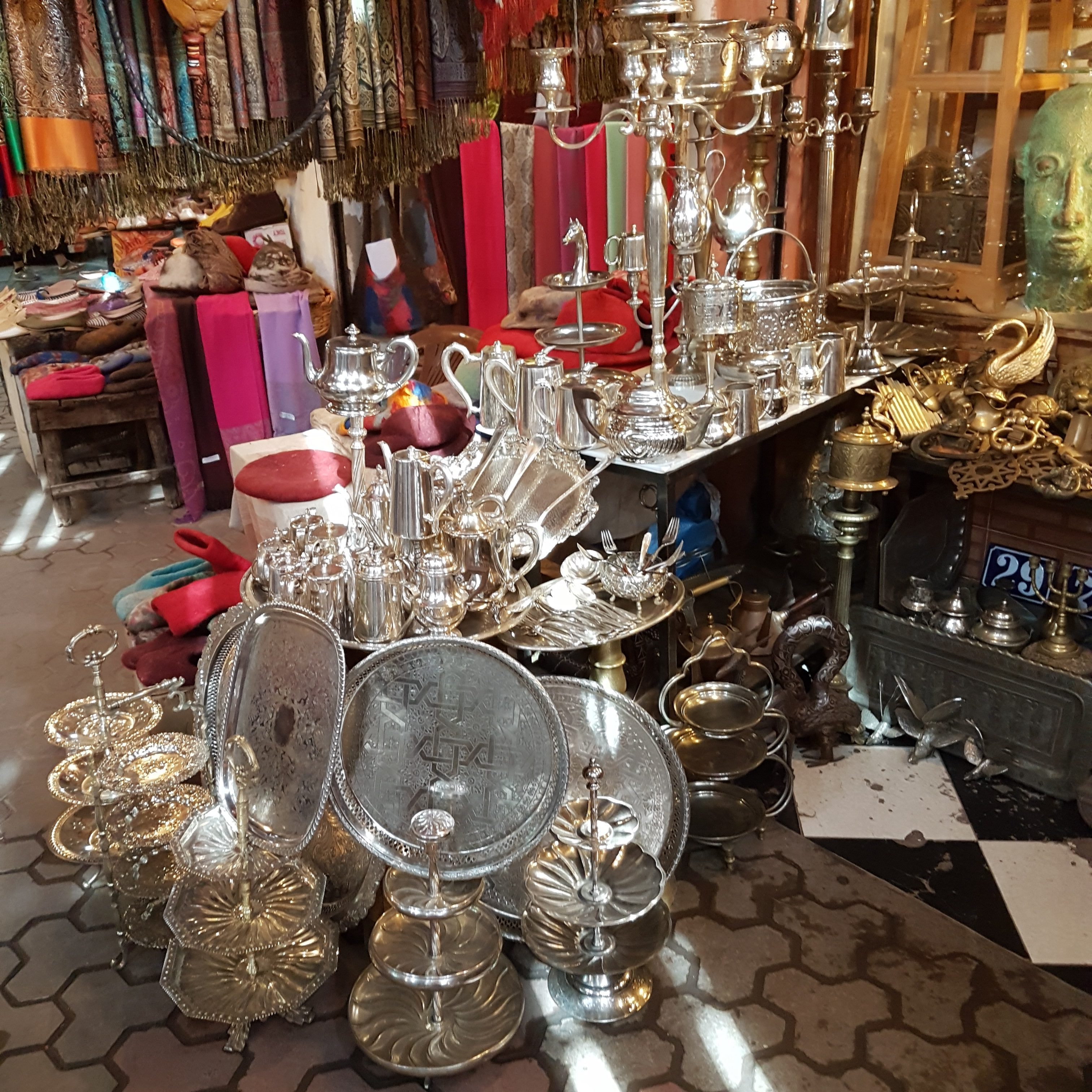 After travelling Morocco from North to South for 9 days, I want to share some of my observations for the people who're planning a trip to Morocco.
First of all, Morocco is definitely a place to see. Beautiful green Atlas mountains, wide beaches which are suitable for surfing, exotic environment and the souqs.
I strongly emphasize that Morocco is not the magnificent place that you dream when you see the pictures, blogs and travel recommendation sites. In most of these locations, you'll see wonderful pictures that promote Morocco as one of the top travel destinations. I think Morocco and most of the people living here are overrated.
I'm quite happy to travel all around Morocco because I've been in more than 40 countries. I've experienced many different cultures, environments and people. After all these good and bad memories, it was a right time for me to visit Morocco. But if you've not seen multiple cities in countries such as Turkey, Spain and Italy, DO NOT ever consider visiting Morocco. It'll be a disappointment.
I'm telling you, there are much better places on earth that you MUST see and Morocco is not one of them.
Don't let social media mislead you with great pictures. Don't forget, people spend hours to find and take the best picture to share with their followers and when they get lots of positive comments full of jealousy, they cannot tell the truth.
1. People in Morocco
They look very helpful but this is a total illusion. They'll all ask for money eventually. Even if you ask the location of the hotel, restaurant or a simple shop, they'll guide you till to the location and ask money. Thanks to Google Map, it was impressive even in the middle of the souqs with very narrow streets, I did not need to ask any location to anyone.
Sure, you're ready to pay some tips "It's called bahşiş", if you ask for any service. But you feel really uncomfortable when the security guard at the airport asks for the tip as well. That means, if you pay well, you can pass with anything. It's the similar case in Egypt. When we had an office, I used to travel a lot and my tip was always ready to pass even without putting my luggage into the x-ray machine.
Bargaining to purchase anything makes you tired and frustrating. It's indeed in our culture in Turkey, Middle East and North Africa. We love to make bargain before purchasing any good or service but especially in Morocco it's too much. You waste your valuable time just for bargaining with a small shop owner and whatever discount you get, it doesn't matter. Still, you feel as if you paid a lot. Normally, you can make a bargain over the price up to 10-25% according to the total amount you'll pay and the product. But in Morocco souqs, price starts from 350 and may end 50 – which may be still expensive.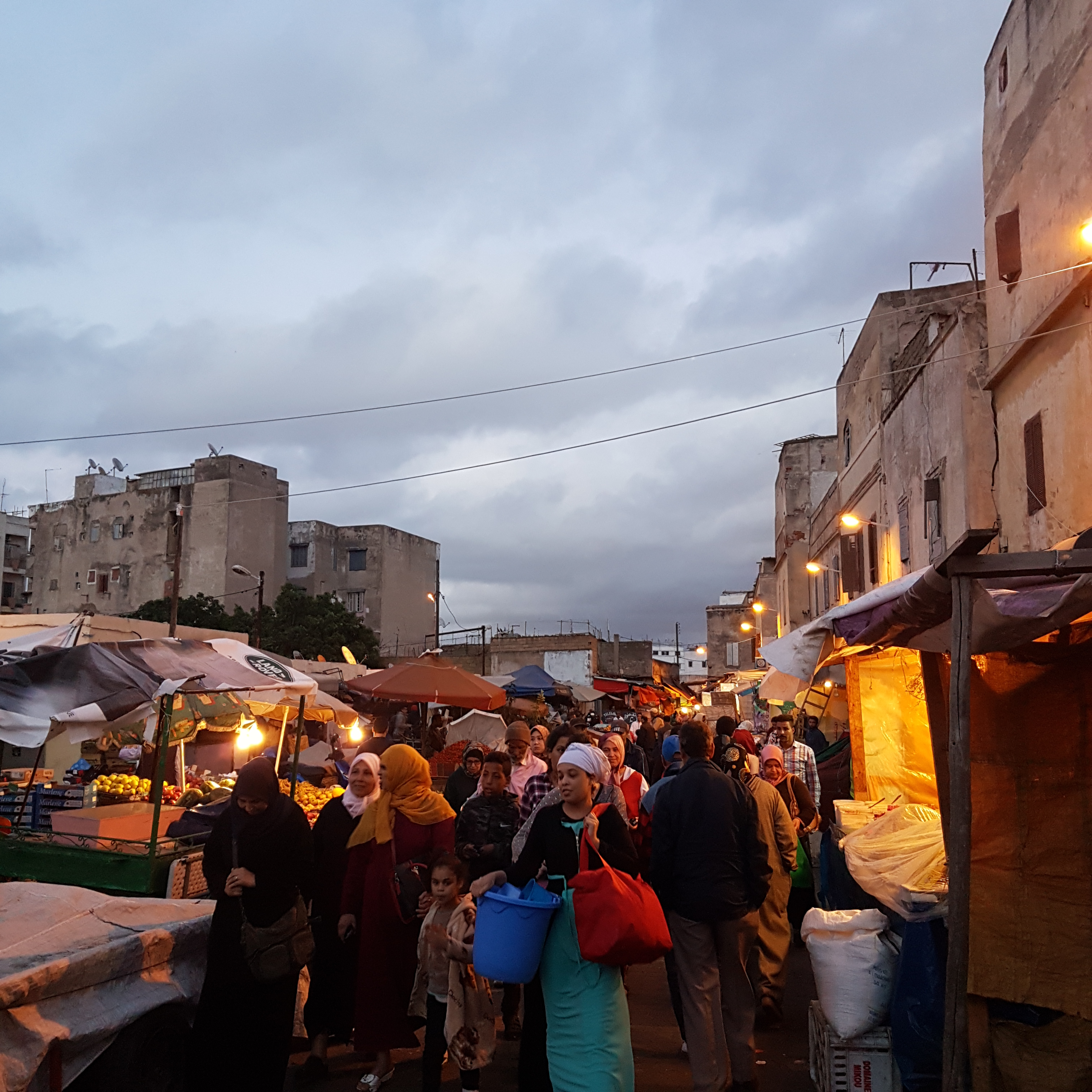 2. Surfing
Tengier was really a shock. It was the beginning of May. Weather was pretty good and the wind was over 15 knots which is perfect for Kite boarding. I was really excited because Kite was the only reason to visit Tengier. You can make a simple Google search and you'll see lots of pictures and lovely stories about kite surfing in Tengier. The result, there is not even single one school for Kite or surf. Obviously, people enjoy surfing with their equipment during the summer time or temporary places are open to rent the equipment. Cleary I can say, it's not a well-developed place for the surfers and riders. There are not experienced and well organized schools. You can carry your own equipment and enjoy extreme sports on your own which increases the risk triple.
If you've not tried locations in Turkey for boarding, Morocco would be silly to enjoy. Alaçatı is one of the top destinations for both Kite board and Wind surf. It has strong wind from May to the end of October and multiple schools with highly experienced teachers. If you're looking to a non-touristic but top local destination, I'd suggest Ayvalık. That's the best place for kite boarding in terms of wind, water and the scenery accompanied with good quality 2 schools. Akyaka is one of the top 5 Kite destination globally and all these are in Turkey and the Moroccan sites are not comparable with these. I don't even count Zanzibar/Tanzania which is the #1 location for Kite.
I've been to South Africa for surfing and it was really an amazing experience. It looks like surf is a part of the life in Morocco which is really impressive. People start surfing since the childhood but the waves are pretty small. If you're a surfer and looking for top destinations, Morocco is definitely not one of them. If you're looking for a summer vacation where you can also learn surfing, than Morocco may be a good choice. Taghazout region in Agadir and Essaoira are the popular locations for surf/summer vacations.
As you can imagine, I've tried Taghazout and surfed for 2 days. I absolutely enjoyed surfing in the ocean but would I come again for surfing? No, there are much much impressive places on earth.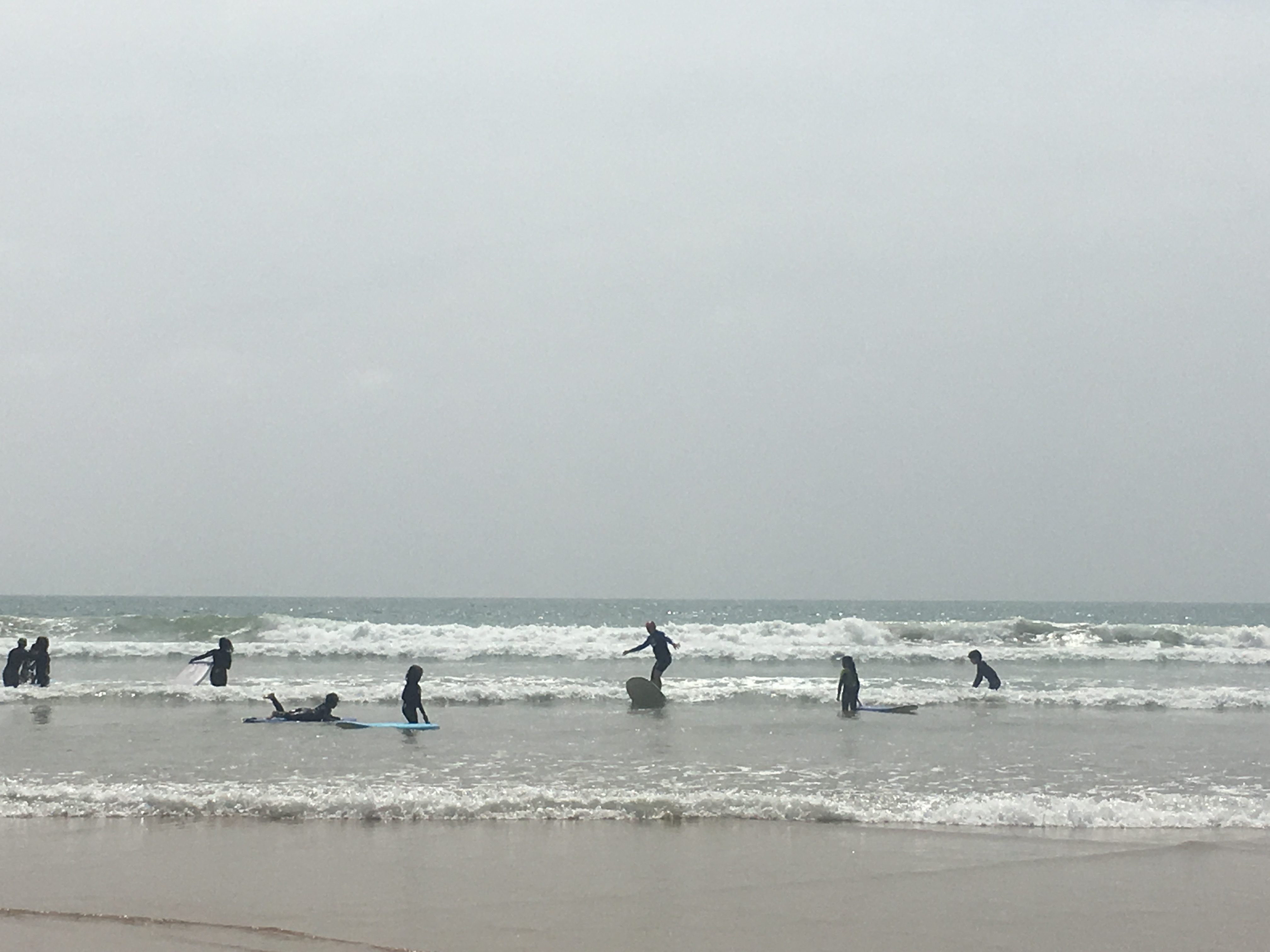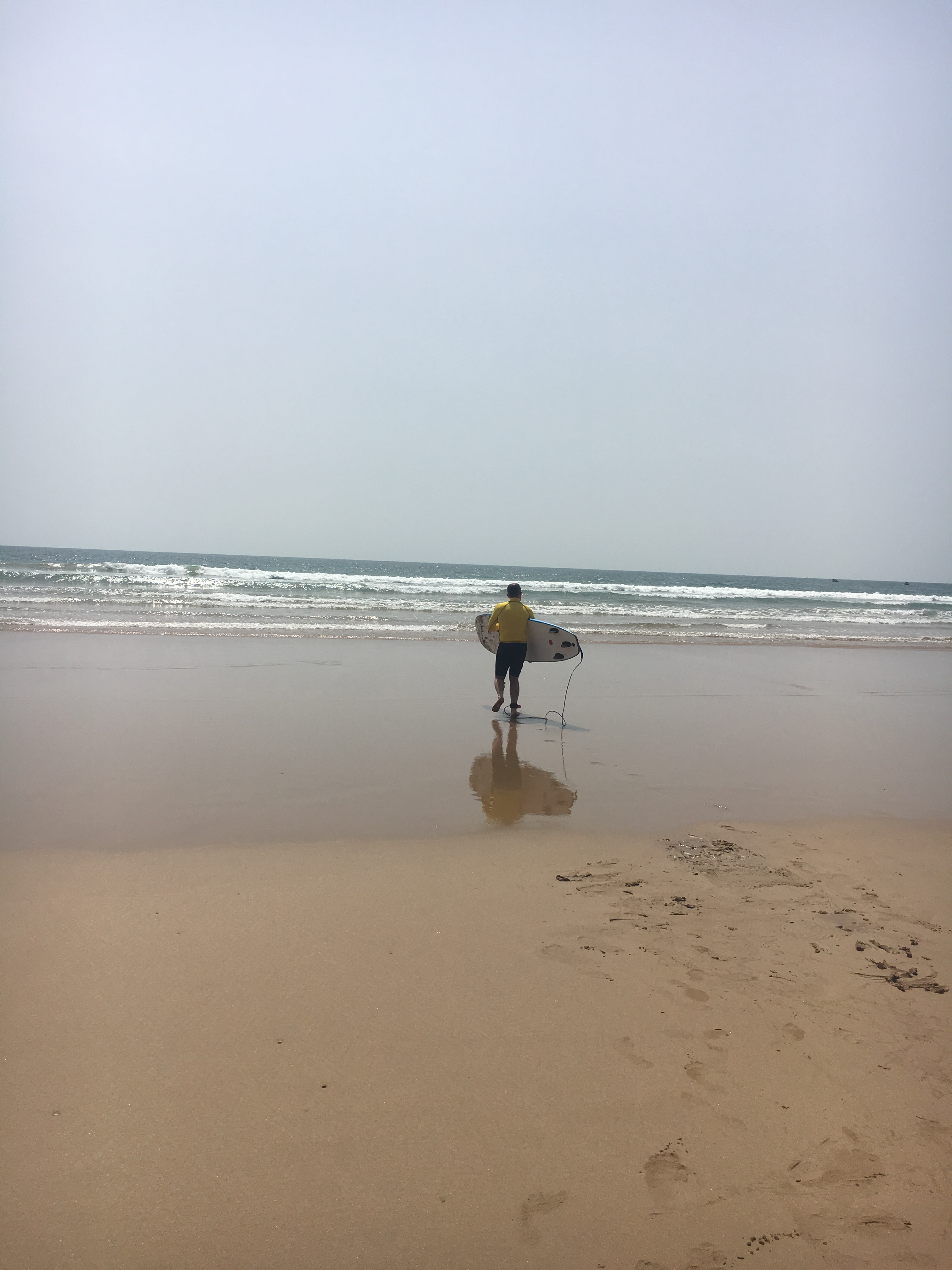 3. Nightlife
There is almost no nightlife in Morocco. Most of the restaurants don't serve alcohol. Even the ones that serve, they're closed early or not crowded. If you're looking various types of places to enjoy and to see nightlife as a part of the culture, Morocco is not that type of a place. If you're looking for real nightlife with the local people who really know how to enjoy, I'd definitely advise you to go to İstanbul or Beirut. There are the top destinations close to Europe, much better than London or Amsterdam. Or you may try NewYork, San Francisco, Seoul or Tokyo.
Sure, there are couple of good restaurants nearby the ocean or in a riad at Marrakech but that doesn't give me the taste of local nightlife. They only look like the top luxury restaurants for the rich people or rich tourists in Morocco.
4. Food
Surprisingly, food is not so delicious. I was really expecting unique and good tastes but after testing multiple restaurants and cuisines, general taste is just average. Again, if you're planning to travel Morocco and you've never tried the close locations such as Spain, Italy and Turkey, DO NOT waste your money in the Moroccon restaurants. Instead try eating at a local Italian trattoria, Turkish fish restaurant with traditional drink "Rakı" or paella and sea food at Spain.
I'm sure, many people will advise some good restaurants in Morocco but that's my observation at the end of 9 days. In my opinion, an ordinary tourist should taste good food at least more than 50% of his time.
By the way, I've tried Paella in one of the top restaurant in Tengier, #1 restaurant in Africa "Gastro MK" according to Trip Advisor and #1 fish restaurant at Agadir. They were all just OK not great.
A note for Trip Advisor as well. That was my last holiday to check its recommendations. It's pure commercial and failure. It's easy to give a restaurant and call it as #1 restaurant in Africa if your algorithm doesn't work properly.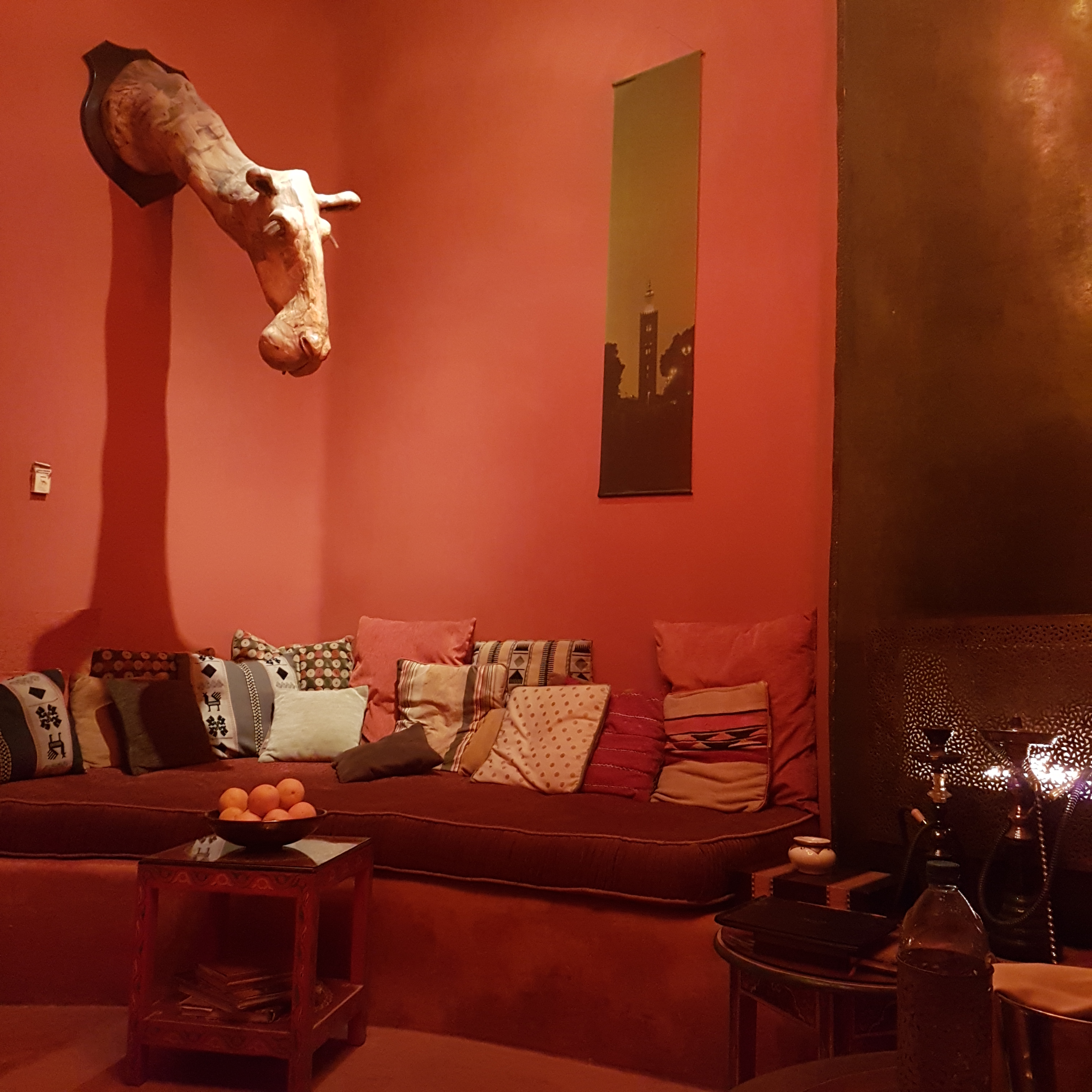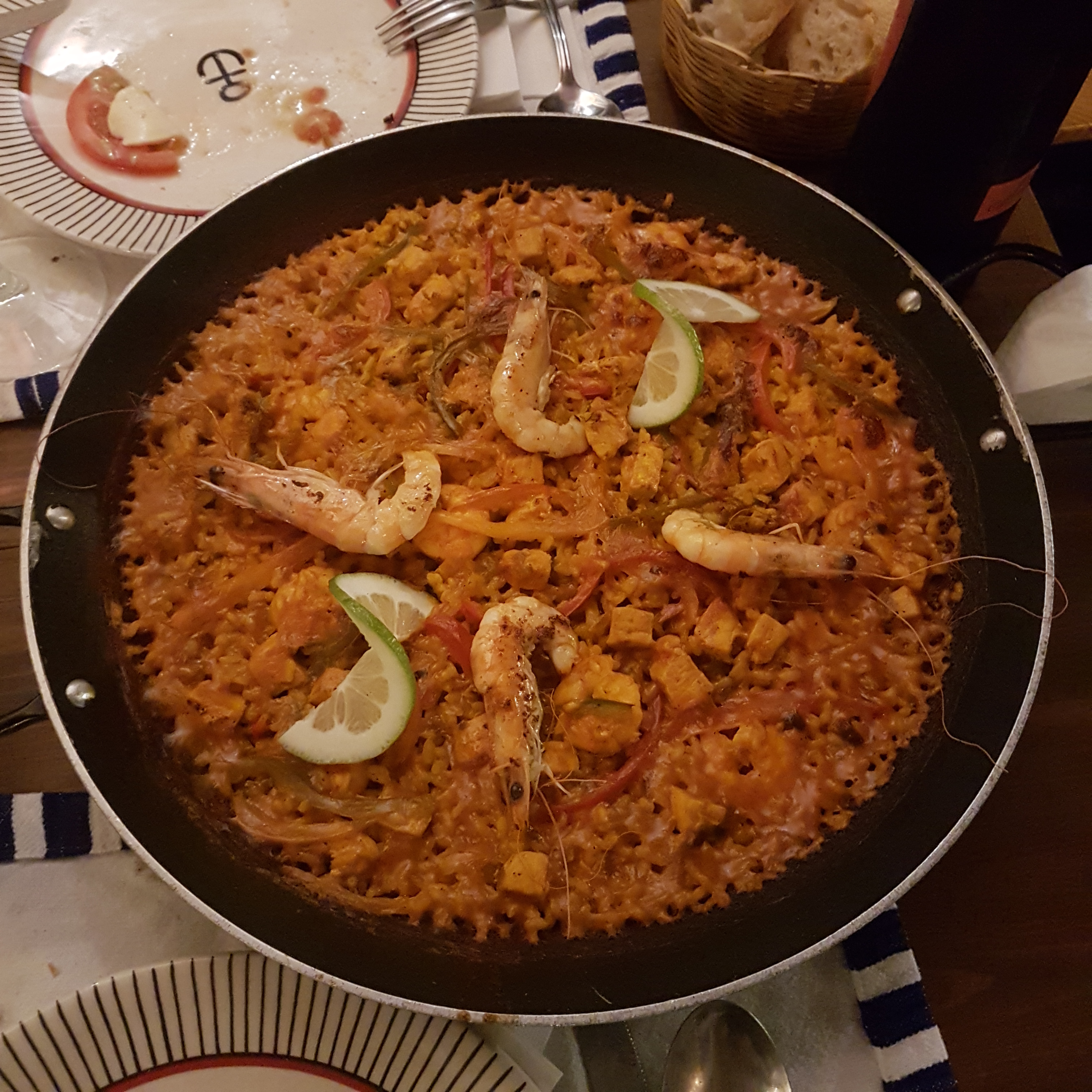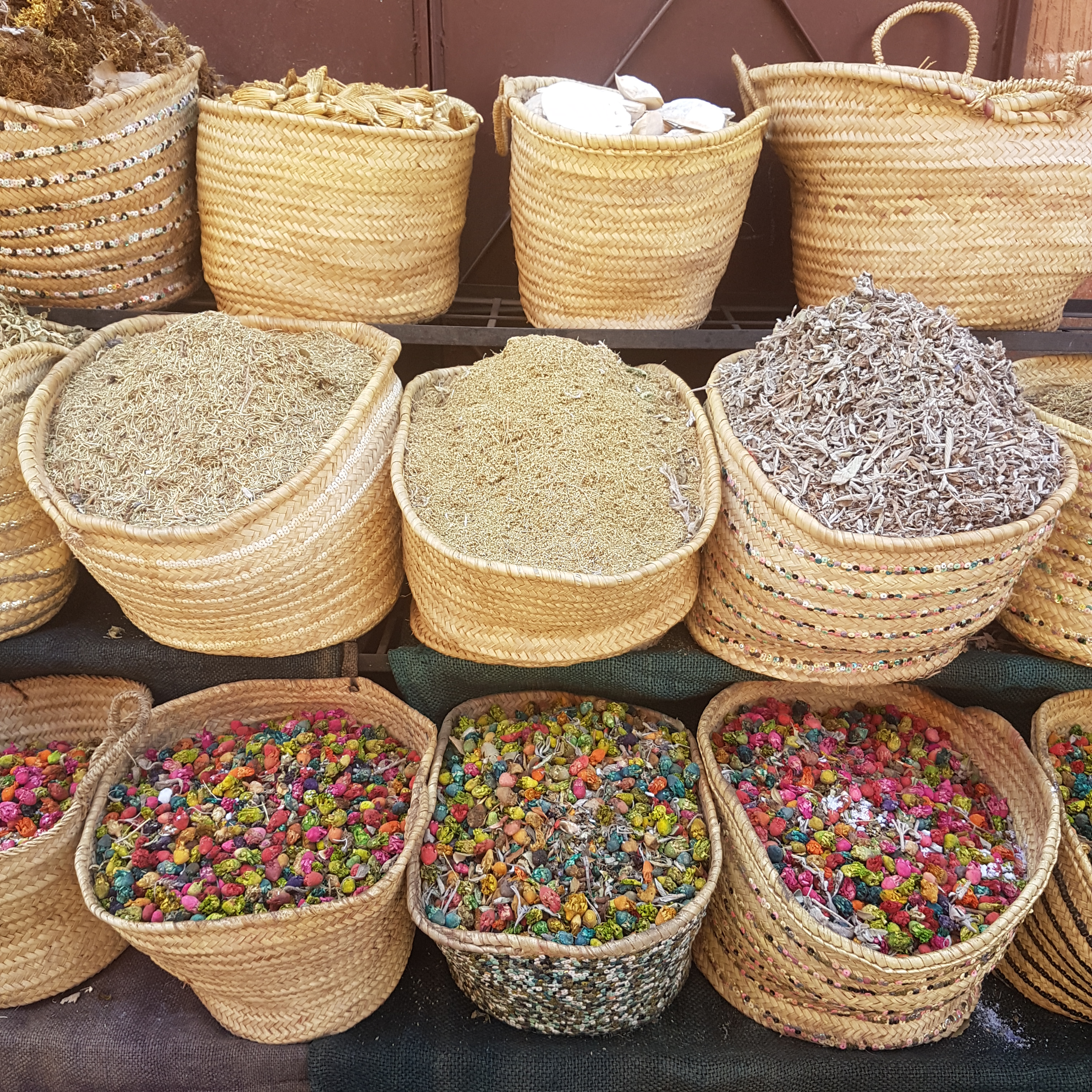 5. Safety
It's not safe.
I didn't face any problem during the entire trip but the common feeling you get is anything can happen anytime.
6. Historical places
I really love to visit historical places and museums. It's a part of my cultural trip mentality. For sure, there are some places to see such as Saadian Tombs but they're really a few. Internet shows as if days will not be enough to visit them all without proper time allocation.
Please just visit Florence or Rome, you'll understand what cultural trip means. You cannot finish all the open air sites and museums in 2 weeks. I'm not even talking about Turkey. It may take months to see them all.
It was the funniest experience for me to visit Marrakech Museum. It's a very nice old building full of ceramics but that's all. There are paintings on the wall and they're for sale. You can purchase a painting on the museum wall. That means you pay an entry fee to enter art gallery. That's the one of the few museums you can visit.
They say most impressive palaces are in Marrakech "Palais de la Bahiaa" and "El Badii Palace". If you've not visited Dolmabahçe and Topkapı palace in Turkey, then you may see these as palaces.
There are good historical, open air sites in all cities. Definitely, they are worth to see but again if you didn't see Cappadocia and Efes in Turkey, Aztec pyramids in Mexico or pyramids and Sharm el Sheyk in Egypt, you still have time to come to Morocco.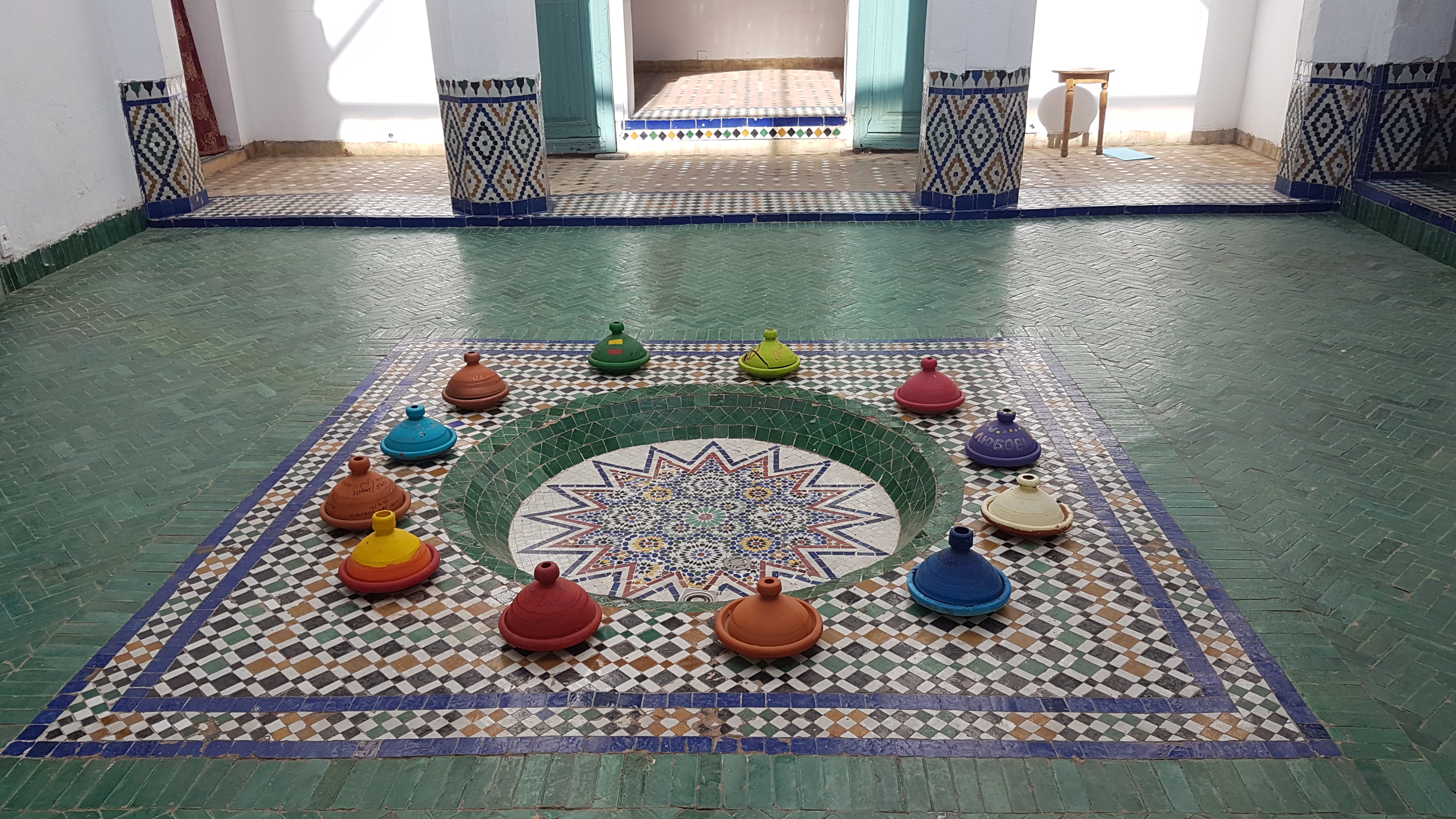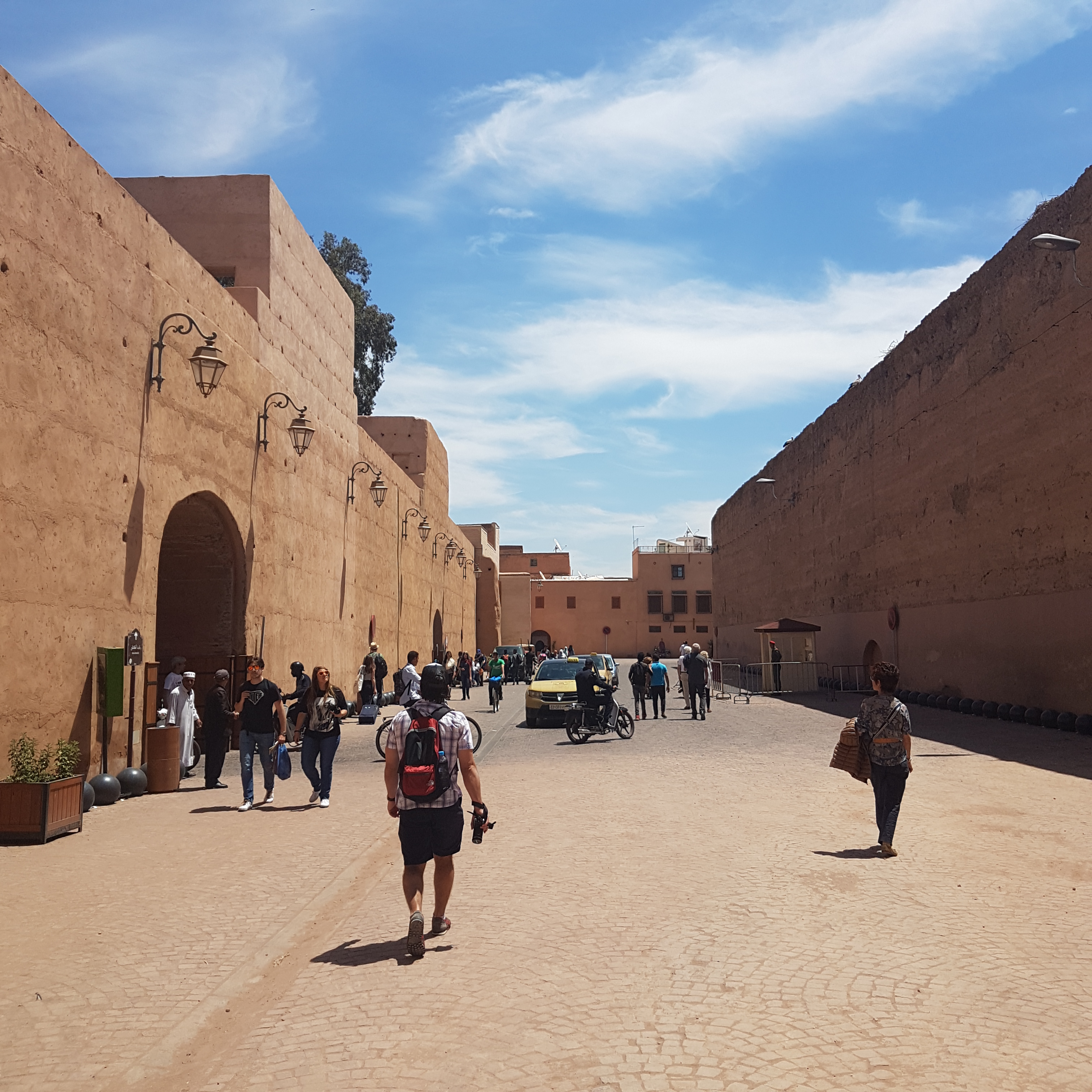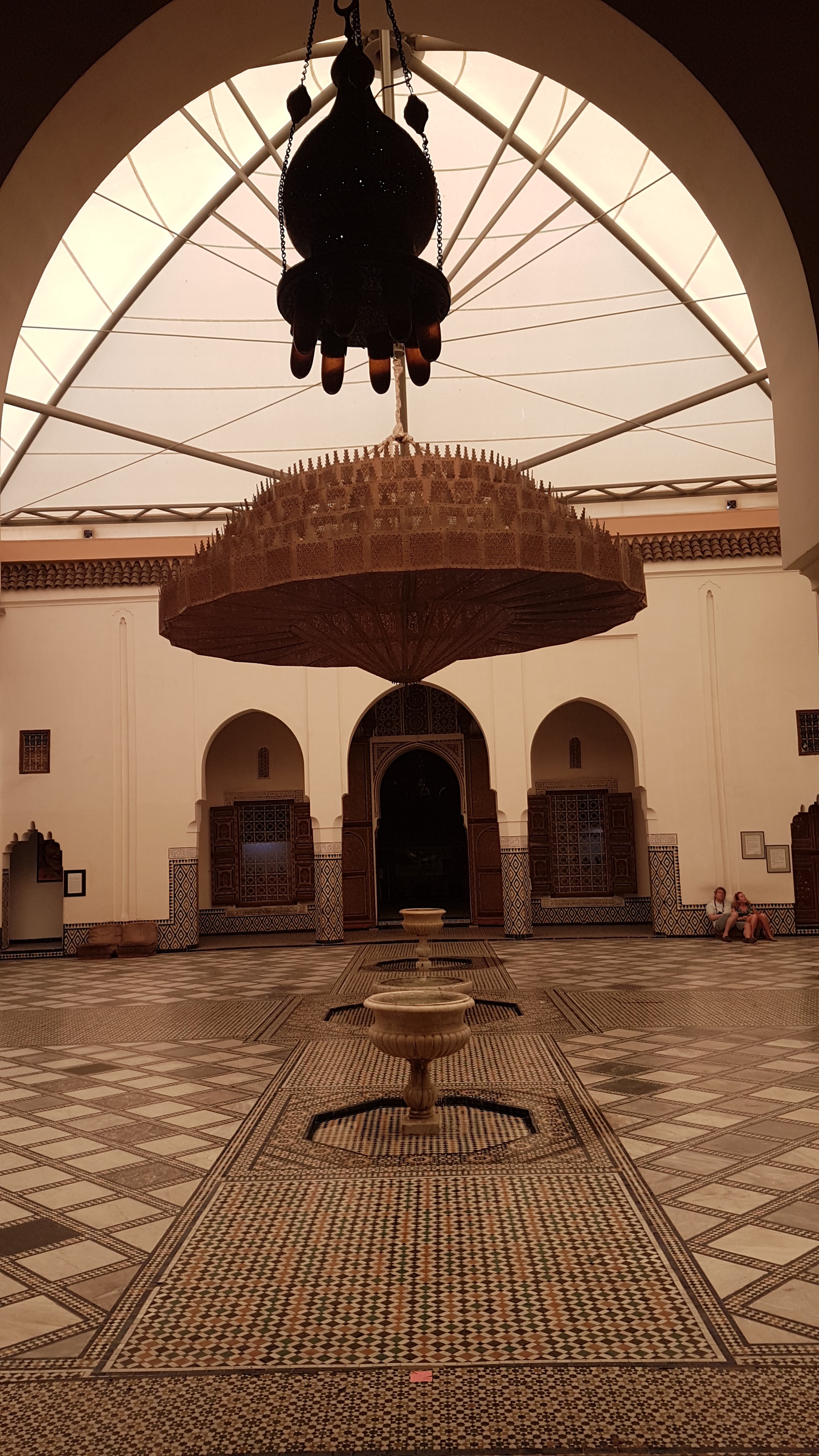 7. City Sight Seeing
City tours are the most enjoyable parts of my journeys. You walk all the day, lose your way in the middle of narrow streets, and whenever you find a square you enjoy an espresso and goes like that. Unfortunately, most of the Moroccan cities do not follow that path.
Casablanca is just a disaster, unsafe and dirty. Thanks to the famous movie, people give a chance and then run away. It's one of the worst places I've ever seen. Manila and Casablanca should be the top 2 cities which have famous names but horrible experience. There is only one impressive mosque in Casablanca, that's all.
Tengier and Agidir are just ordinary cities. Not bad but there is not any specific thing to see and enjoy.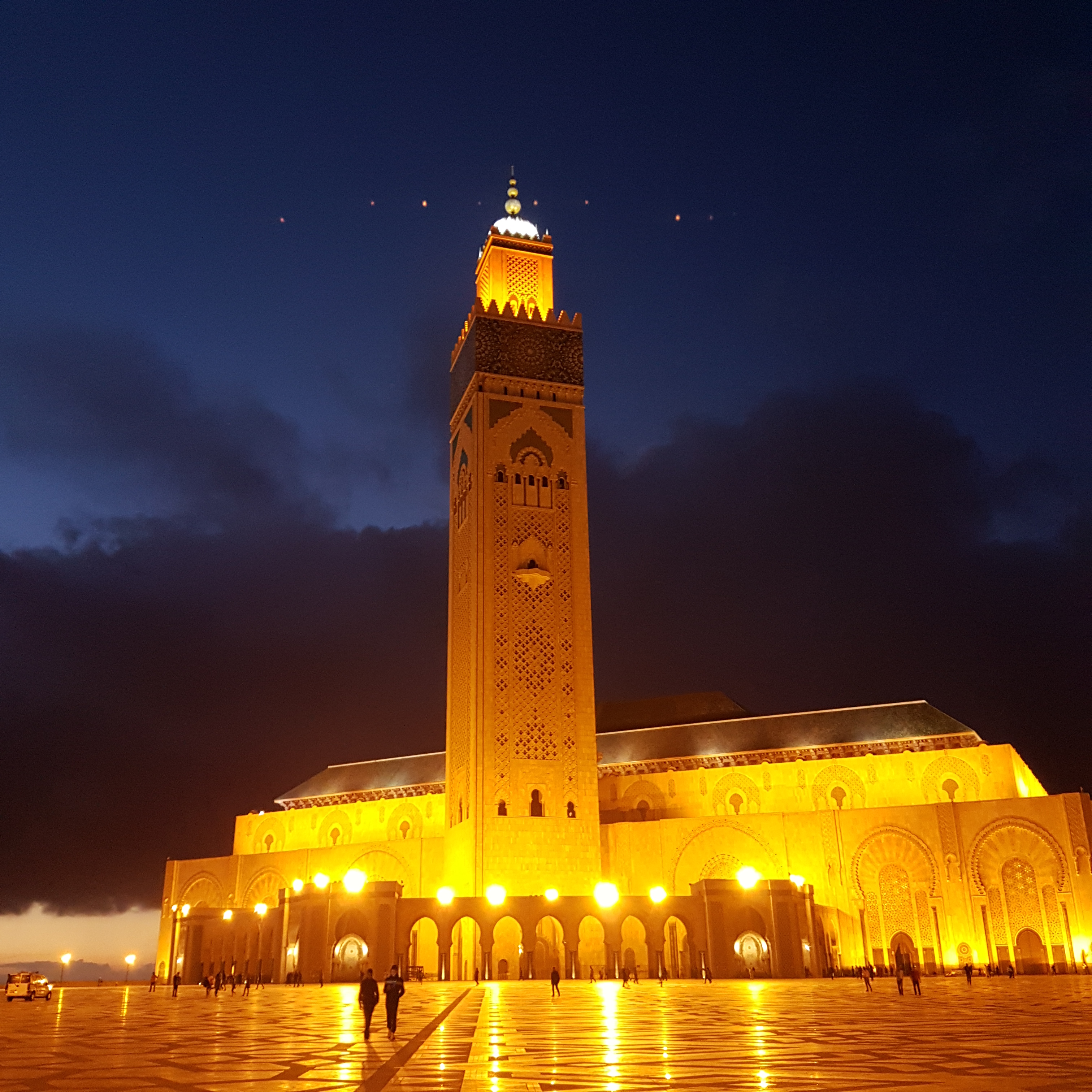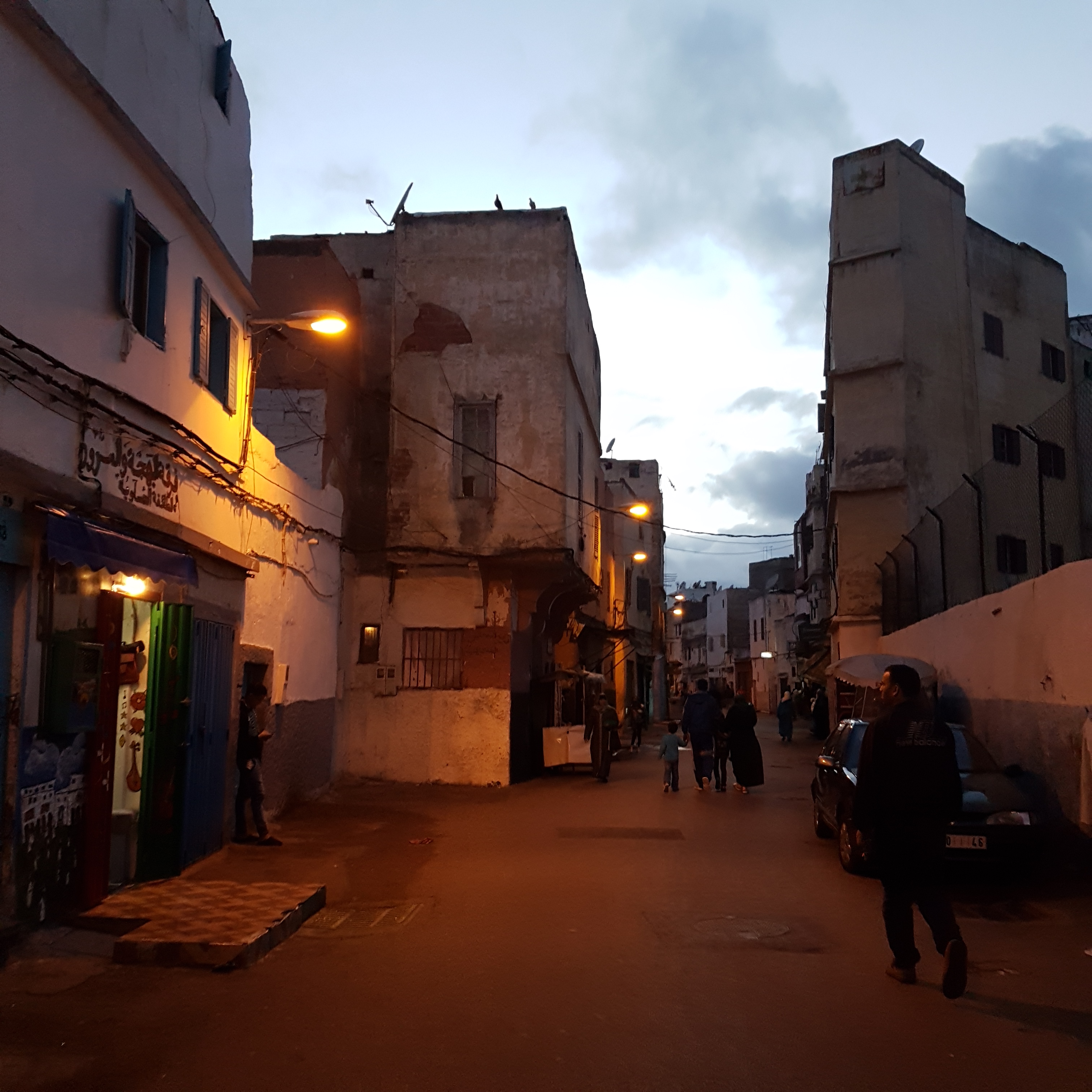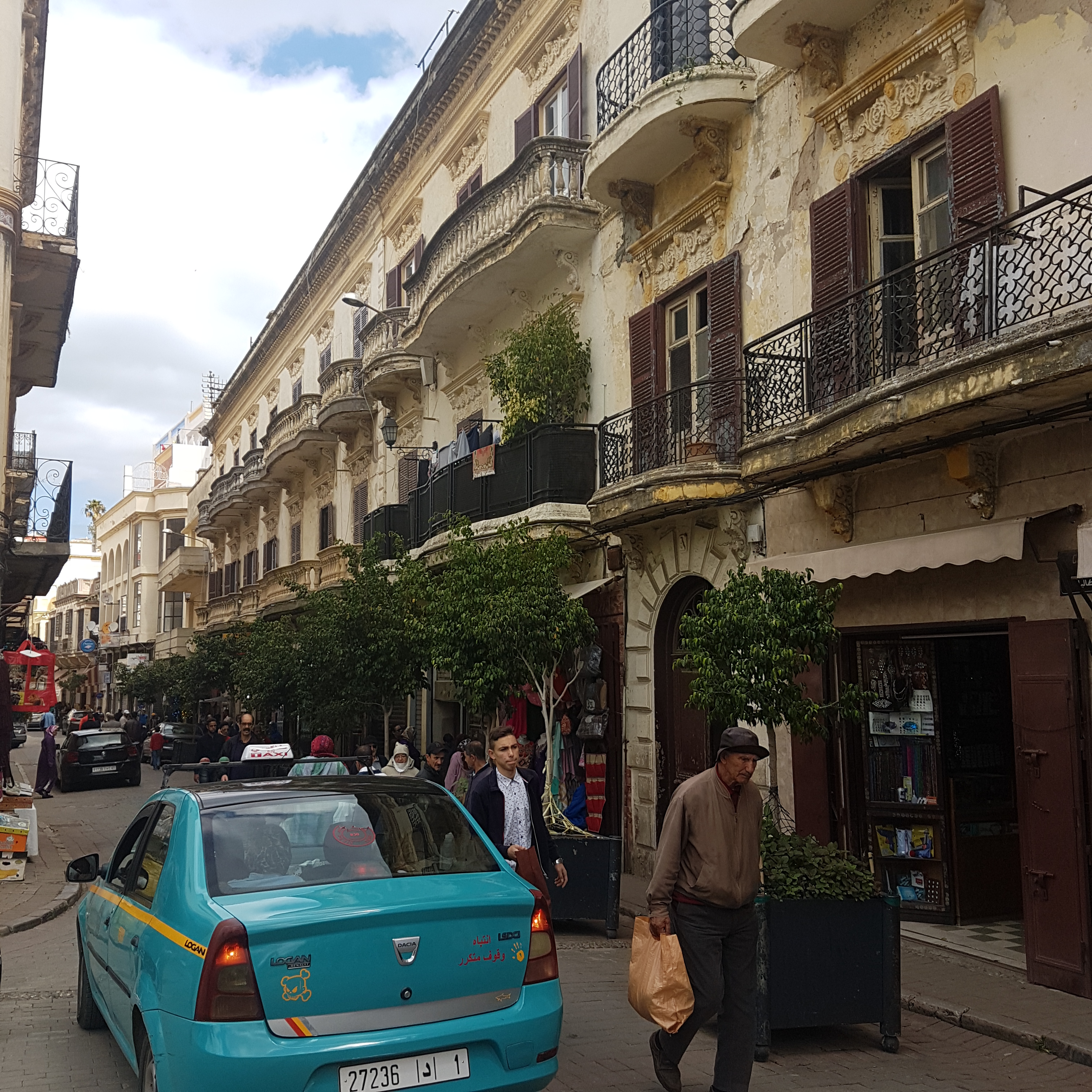 8. Nature
Morocco is popular with its sea, green nature and desert. In its original flag, 3 colors represent these 3 major elements of Morocco.
They're all nice to see and feel but they're not the best ones. They're not impressive and I believe that's the general problem in Morocco. Nothing is impressive and nothing is the best and unique in Morocco.
If you want to taste Mediterranean, southern Turkey has the best beaches. Italy and Spain are also very good but I'd not suggest the North African part.
If you're looking for green nature, you should try north Europe. But if you want the sea and nature together, definitely southern and western parts of Turkey are the best locations. Morocco is not even comparable with Turkey.
If you really want to enjoy desert safari, I'd also suggest Dubai for a clean and safe excursion with variety of options.
9. Chefchaouen
With its popular name, Blue city. It looks beautiful and a place to see but does it worth more than 5 hours driving from Casablanca ? This city gives you a perfect Instagram shoot but trust me painting all the houses into blue doesn't make the city beautiful. City becomes a place to enjoy with its restaurants, cafes, and people all around. Not just the painting.
Alaçatı/Turkey has a similar view from outside but when you start walking on the streets, you become impressed. Kaş/Turkey may give you a much better feeling with a great sea.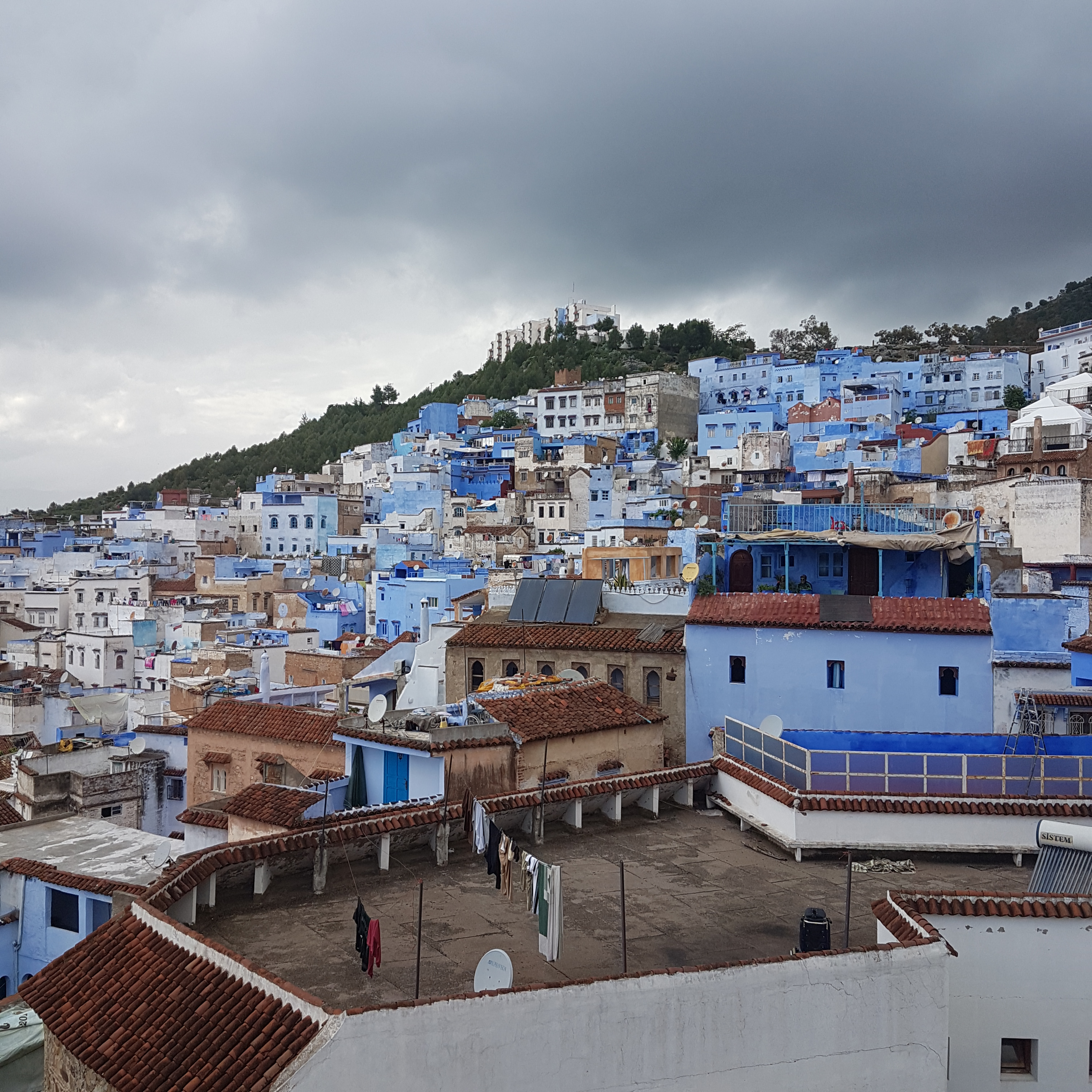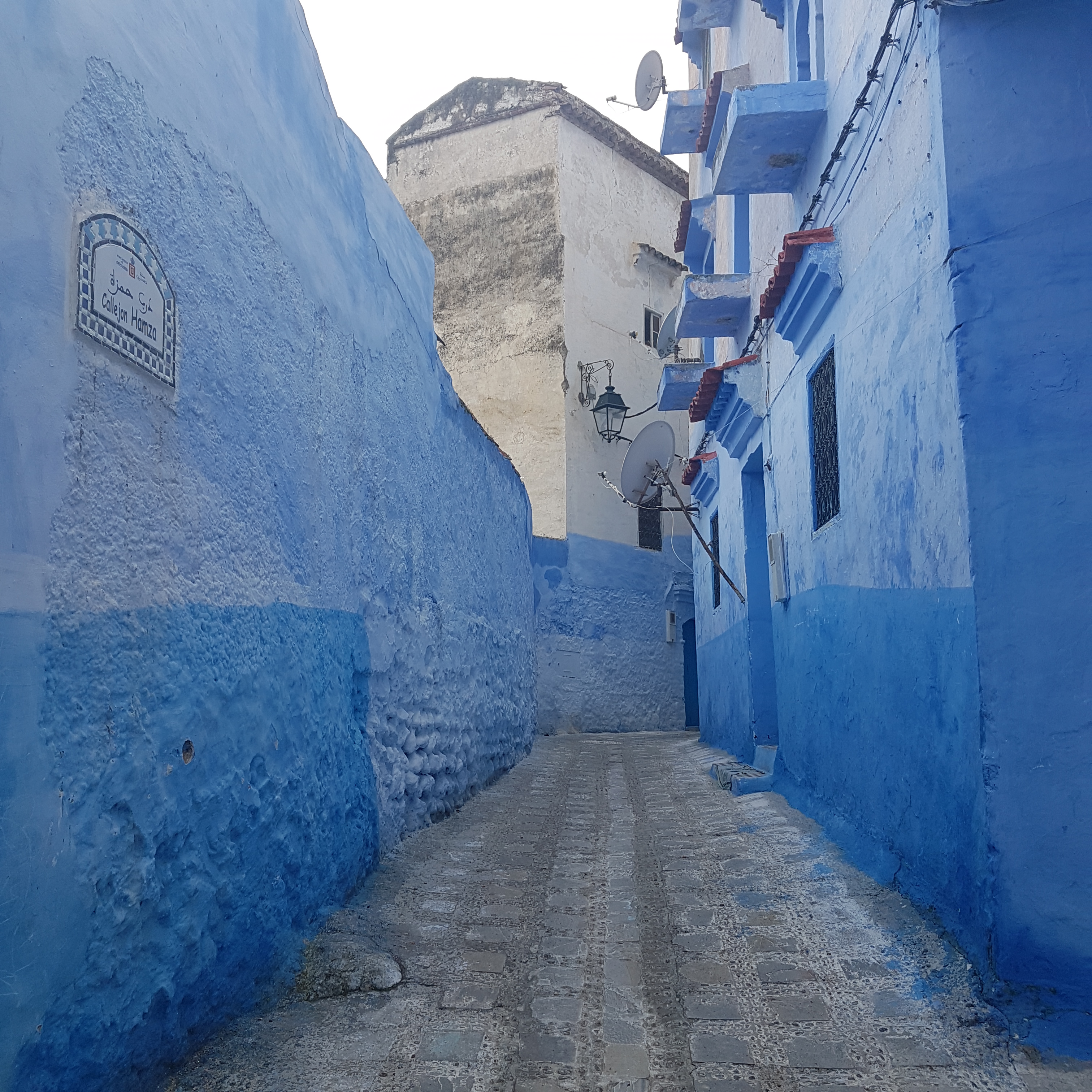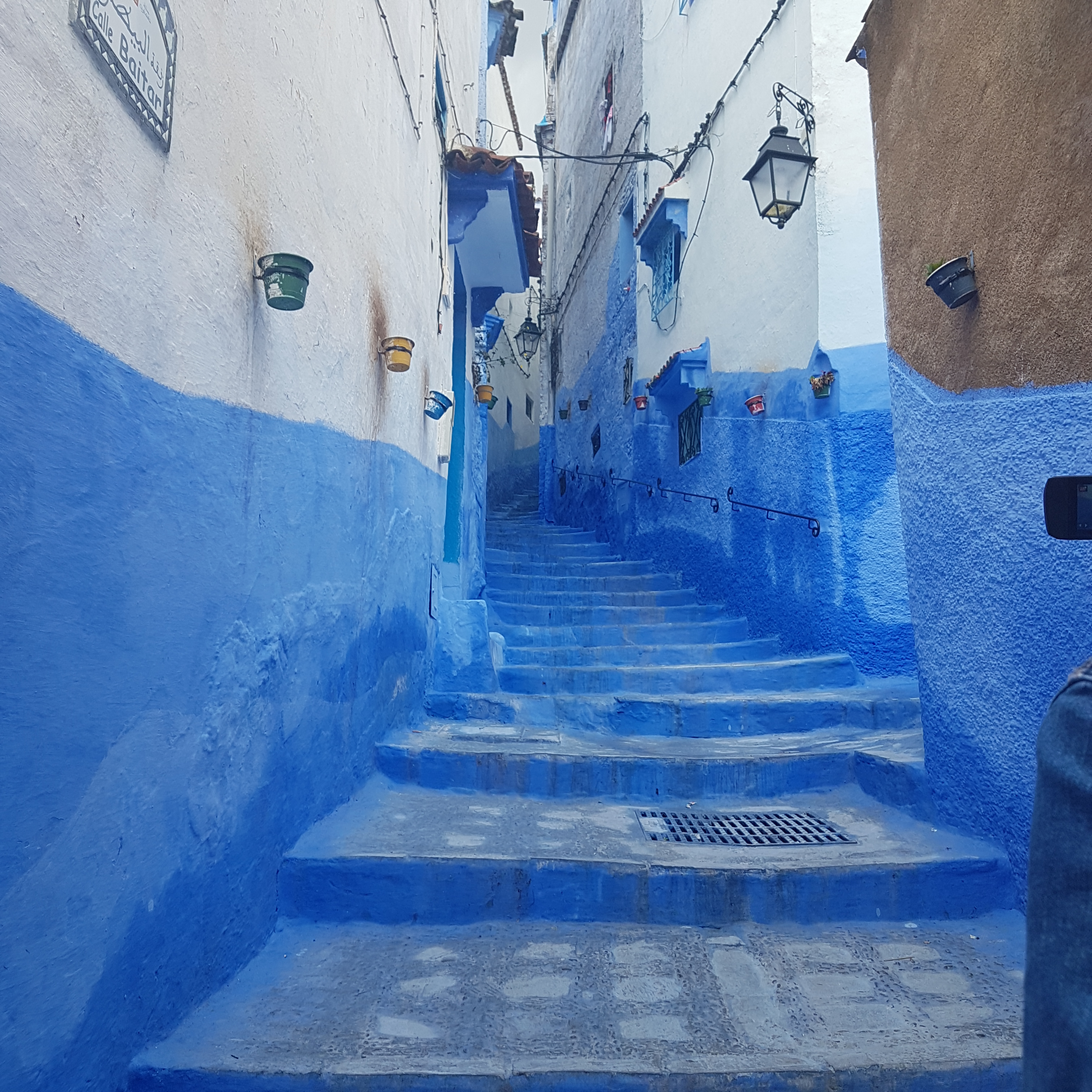 10. Marrakech
Old medina is the place you've to stay, walk around and enjoy. There are countless souqs and you can spend days within these souqs if you love that environment and shopping.
For me, it was a nice experience to be in Marrakech. It was not unique as the souqs are similar to the ones in İstanbul, Tehran, Cairo, Jeddah, Riyadh and Beirut. But they were really too long, crowded and colorful. You can find the best souq experience in Marrakech. That part is a must see.
Unfortunately, the variety of the products are limited, 99% of them are very low quality and extremely expensive. The system is focusing on how to get more money from the tourist with the cheapest products. If you really buy something and share with your friends as a gift or use at home, these colorful souqs are not the correct places for shopping. That makes the all the fun useless.
You'll see high quality and luxury restaurants in riads but you'll not enjoy the narrow streets while walking to them.
You may like especially the gardens; these are the popular parts of the city. Garden La Majorelle is one of the top destinations and definitely must see place but how will you go there. I prefer walking instead of taking the risk of taxi (normally, it'd cost 20-30 dirham but none of the drivers open the taximeter). It was too hot when we left the garden and decided to get a taxi for the half hour walking distance. The bargaining started from 150 dirham. I truly don't enjoy in a city where I cannot get a taxi safely.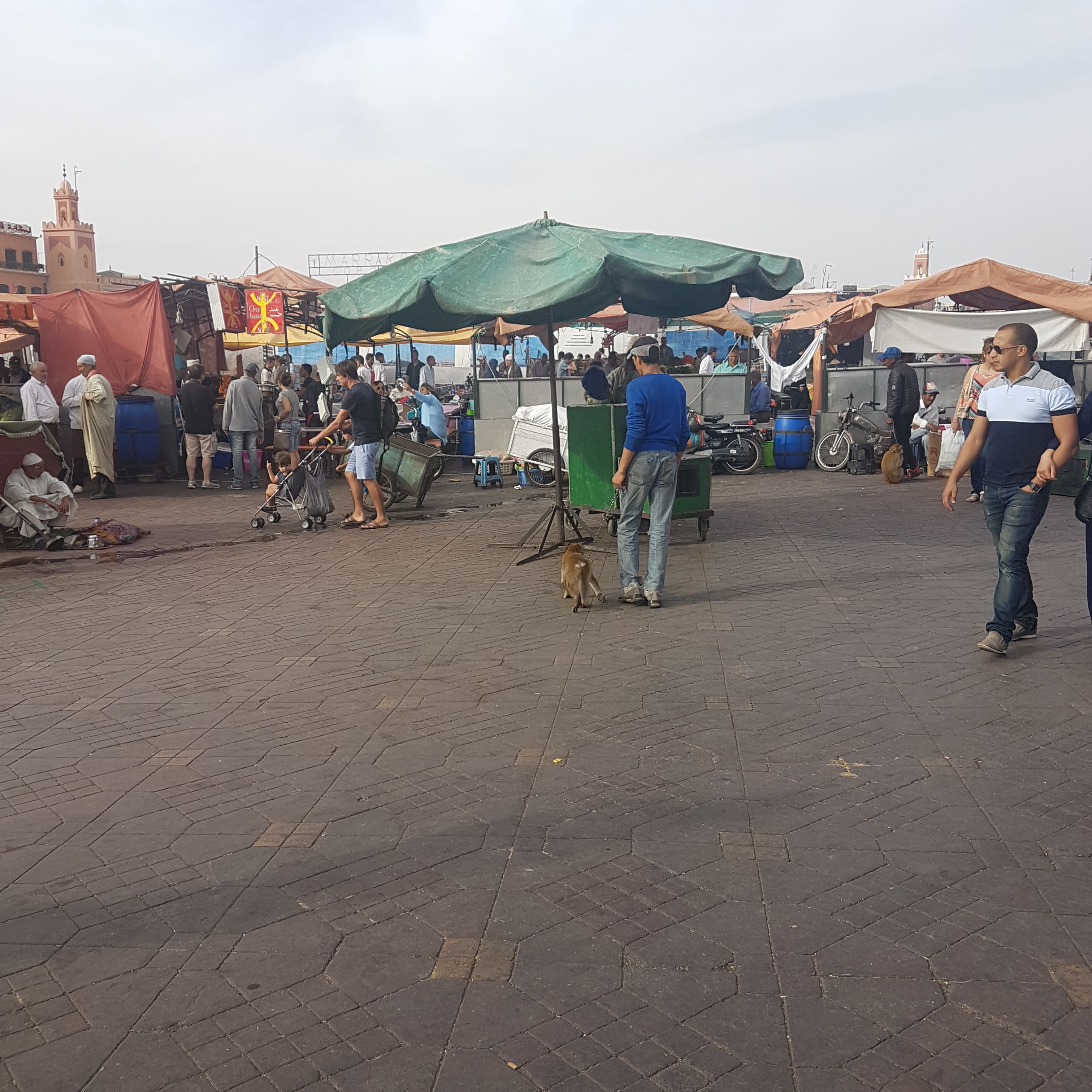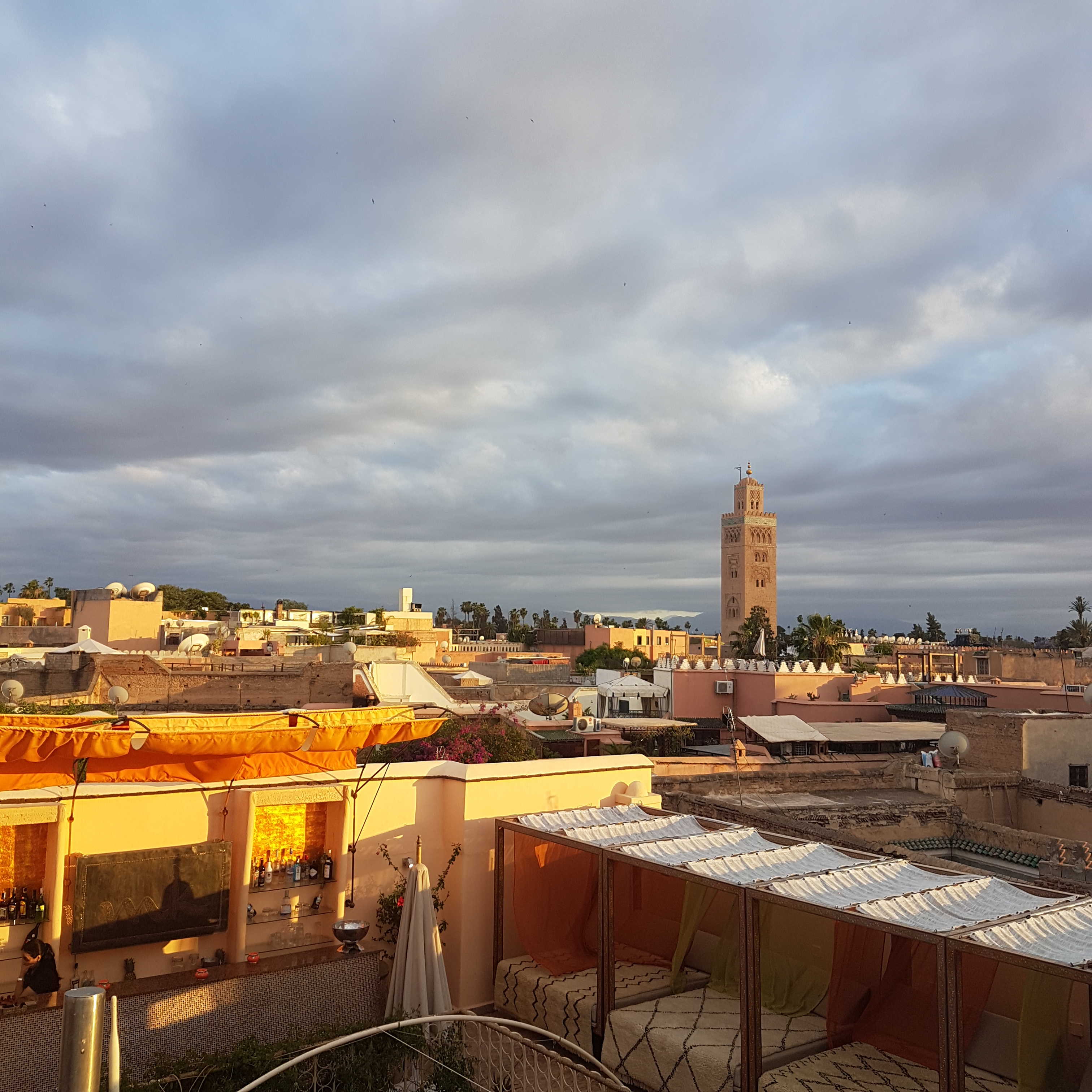 As a summary, I've liked Morocco and I may advise to my friends who have seen most parts of the world with variety of cultures and climates. But if you're looking for the top 10 countries to visit, Morocco is not advised.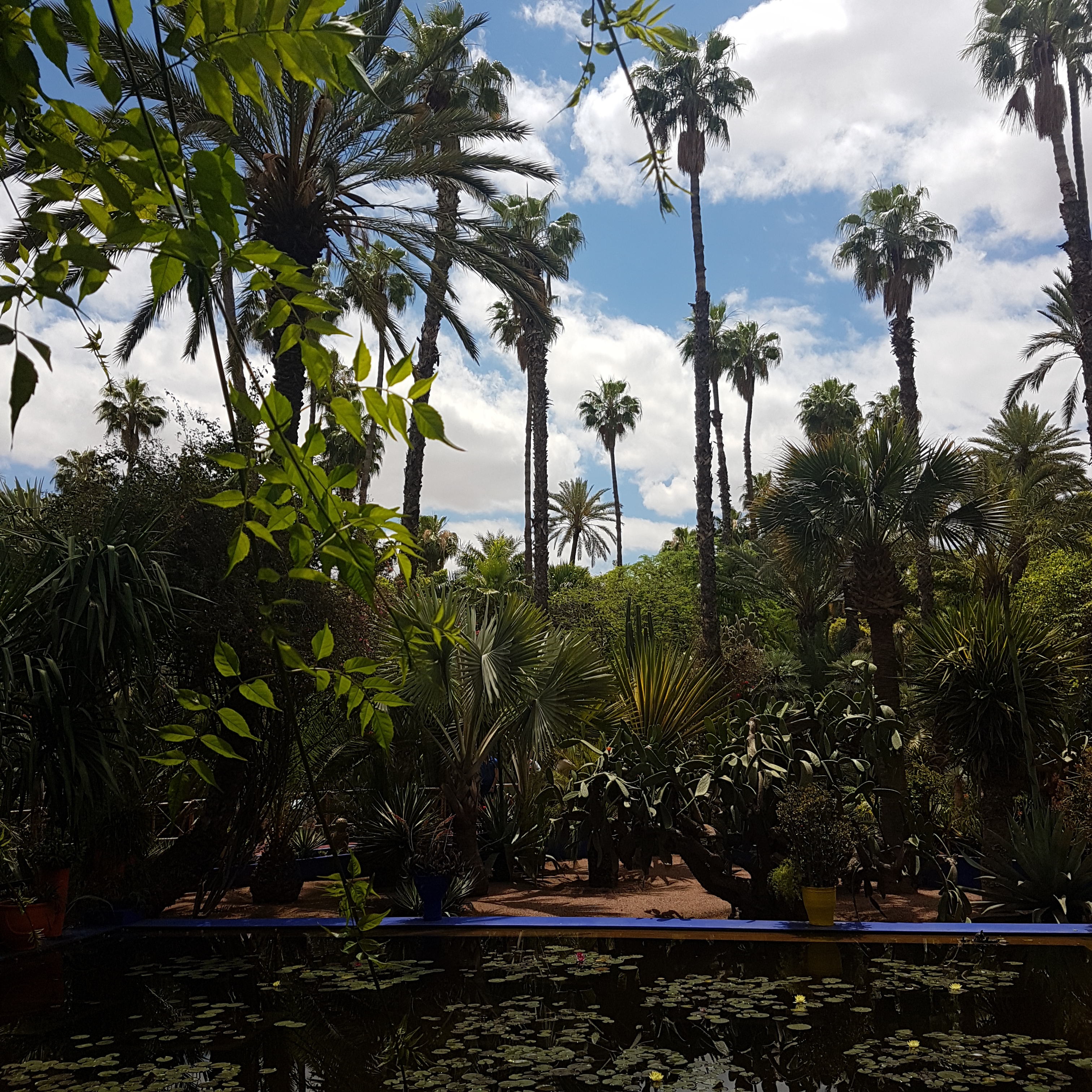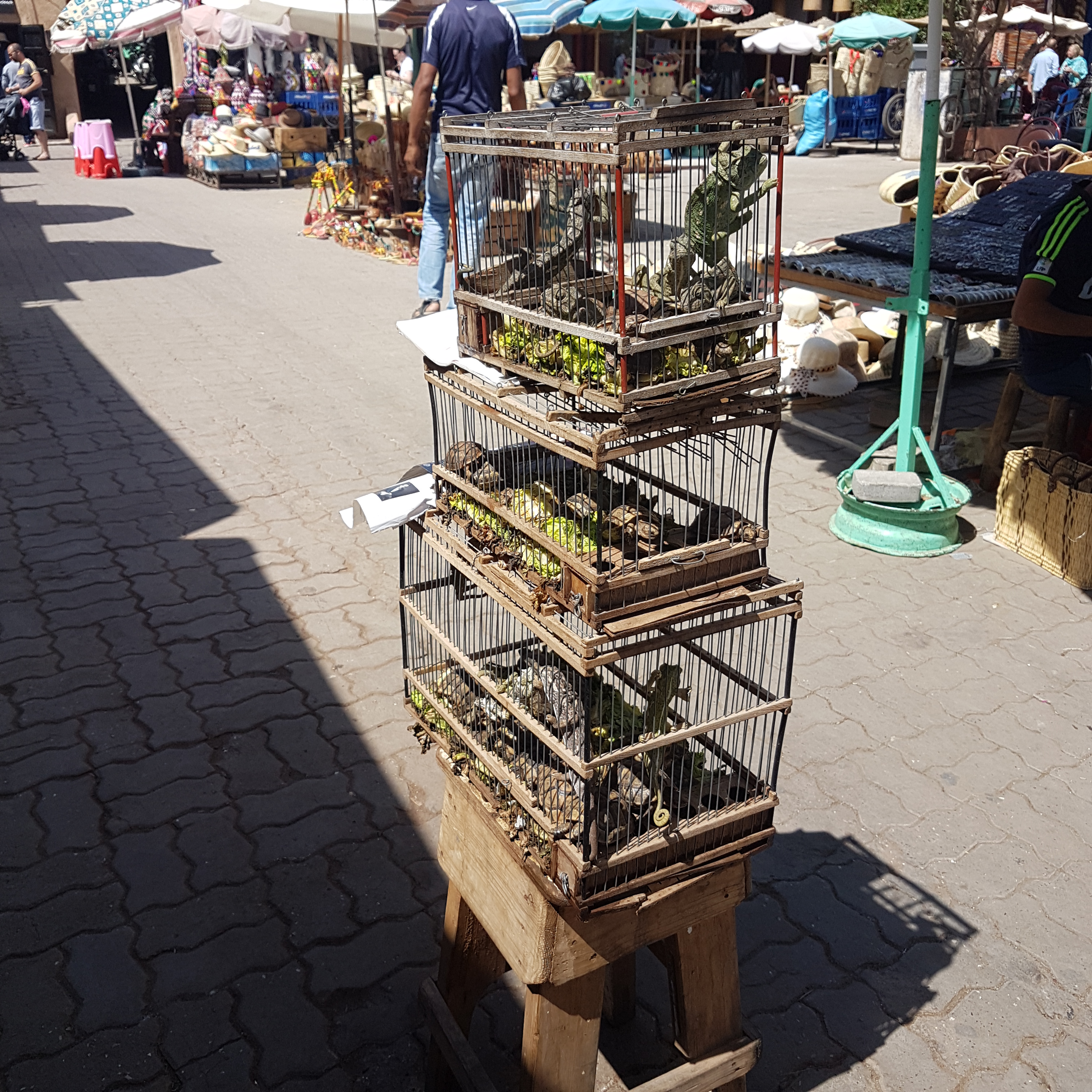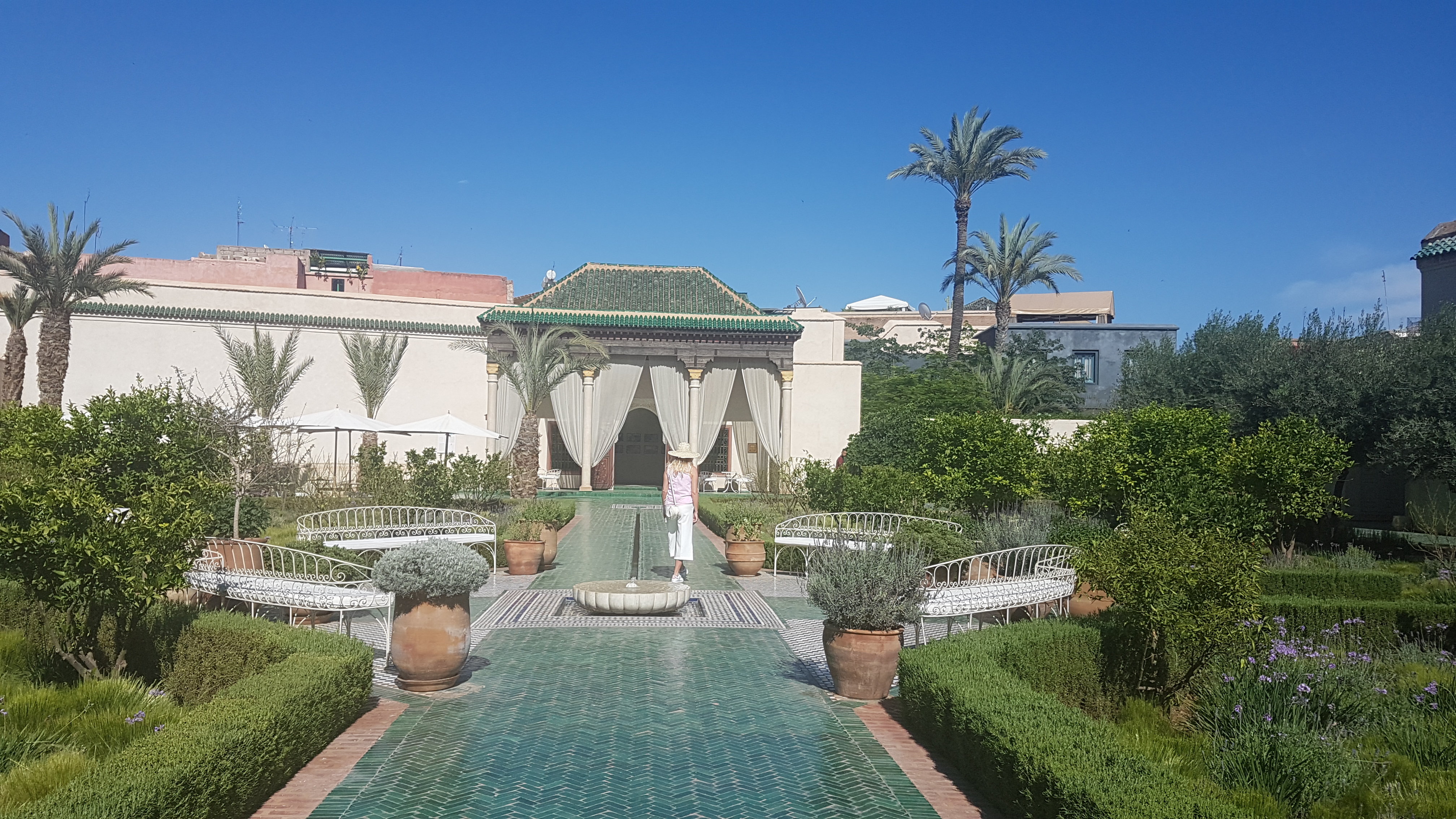 An important note for the Turkish people as well. Sometimes, we love to see new countries instead of visiting our popular places. I strongly advise, do not go anywhere before visiting the beautiful places in Turkey. You'll not find any better place than Cappadocia, Efes, Alaçatı, Çeşme, Kaş and Kemer.