As Netmarble EMEA, we were one of the sponsors of the Digital Games Conference, one of the most important conferences in the Middle East gaming sector. During the event held on March 21-22 in Dubai, we had the opportunity to discuss the significance of digital gaming in the region, with prominent companies such as Facebook, Google, Sony, MBC, EA, Activision, and Bioware in attendance.
Among more than 22 panels and discussion held on two days, there was a panel named "E-Sports in the MENA region", which featured Aras Şenyüz, our Mobile and Marketing director, as one of the speakers. At this panel, professional e-sports players, tournament organizers, company executives, and various gaming federations discussed in detail the importance and the future of the E-Sports trend rising in both the MENA region and the rest of the world.
The regional championship of Travelling Millionaire, one of our best-loved games, also took place at the conference. After online elimination rounds where 2,600 players competed, the best four players came to Dubai on March 21-22 as our guests in order to compete for the championship in the finals. With two players from Saudi Arabia and one player each from United Arab Emirates and Oman, the championship offered two days of thrilling matches.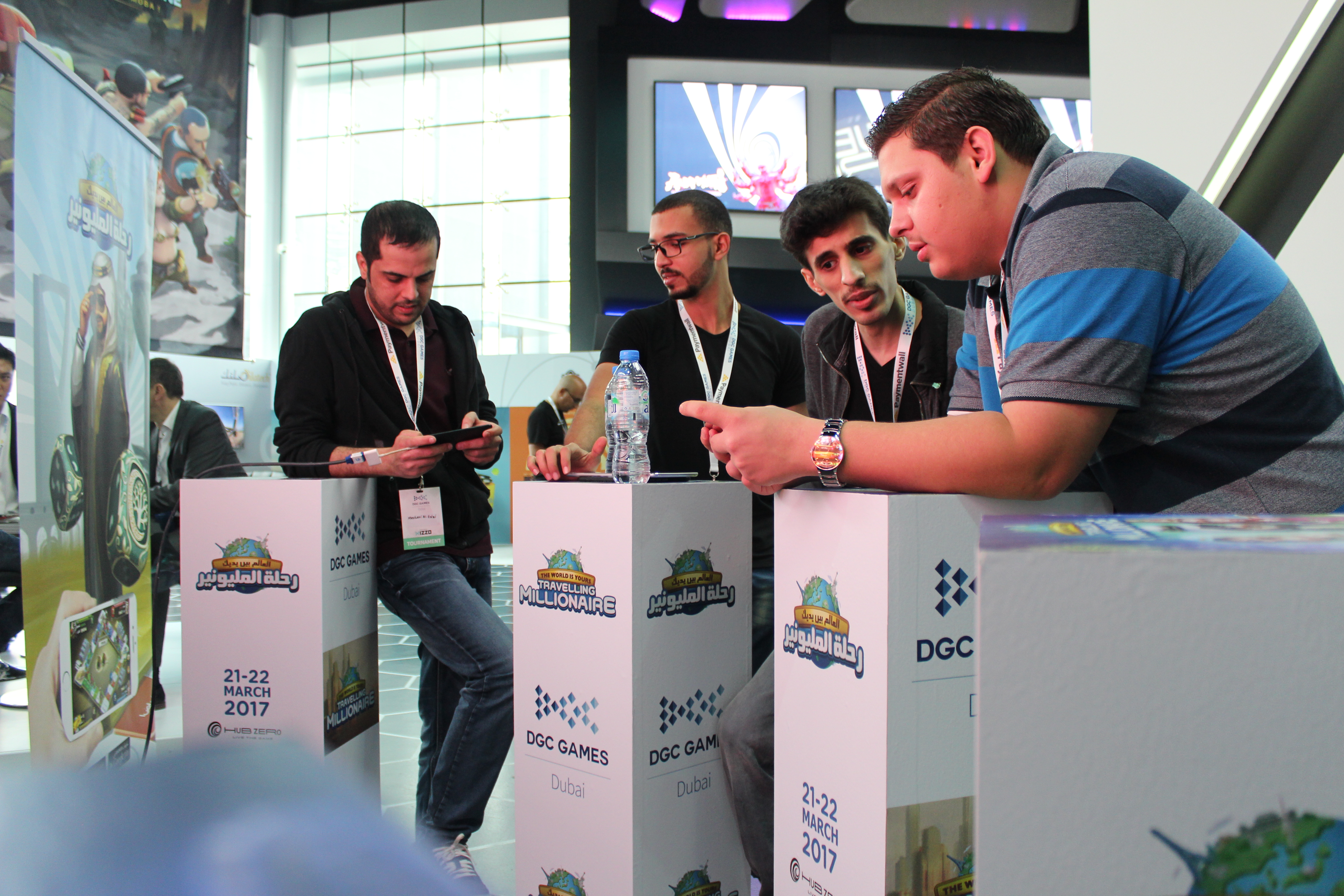 We also hosted Fehan and Xpigr, two of the most popular influencers in the Middle East region, for two days in our booth, where they had chats with the attendees as well as playing Travelling Millionaire.
We are glad to be part of this conference where we exchanged ideas with prominent companies operating in the Middle Eastern digital gaming sector. The fact that many companies in the region, operating in various fields from finance to FMCG, are eager to collaborate with gaming companies shows that the ecosystem and the region has progressed visionally, understanding how big the gaming sector is. In order to ensure growth and development of this sector in the Middle East region as far as all aspects of the ecosystem such as players, developers, telecommunication providers, and mobile phone manufacturers are concerned, we make every effort at all times, and will continue doing so.